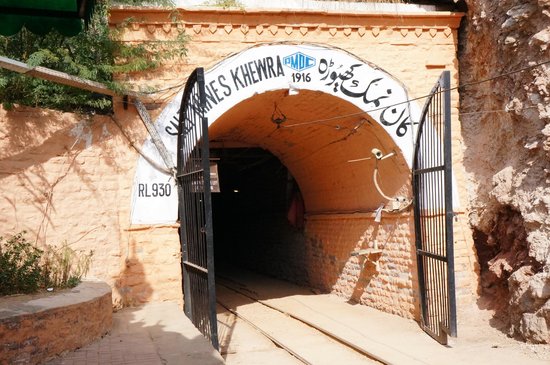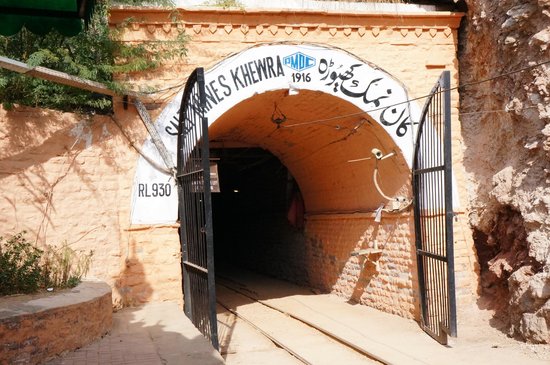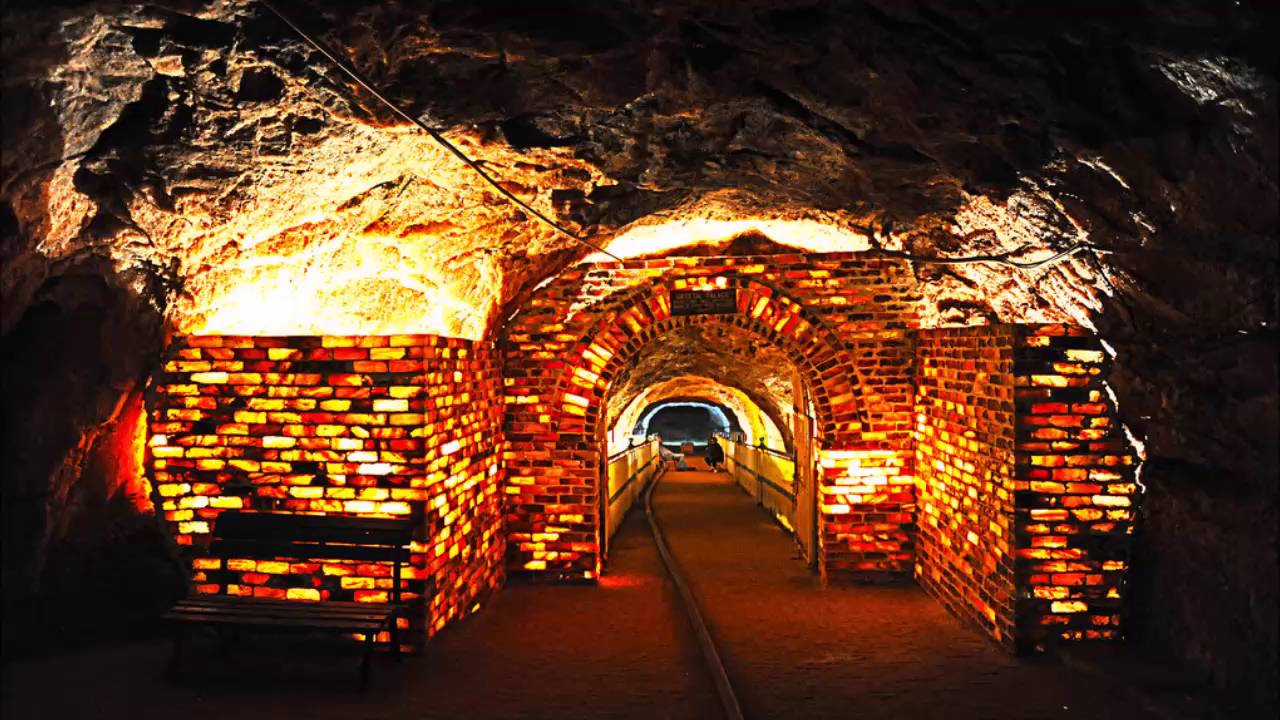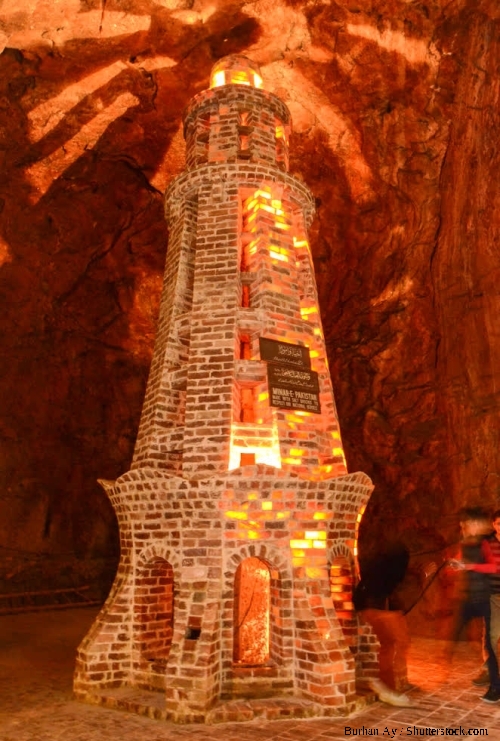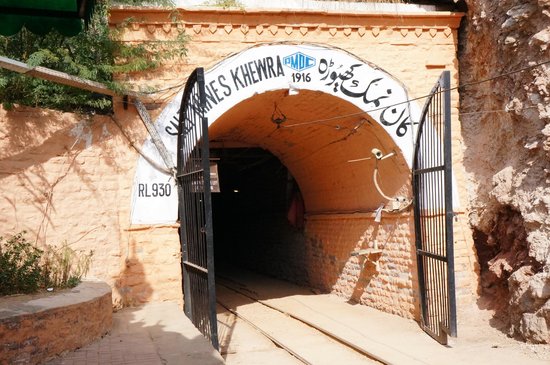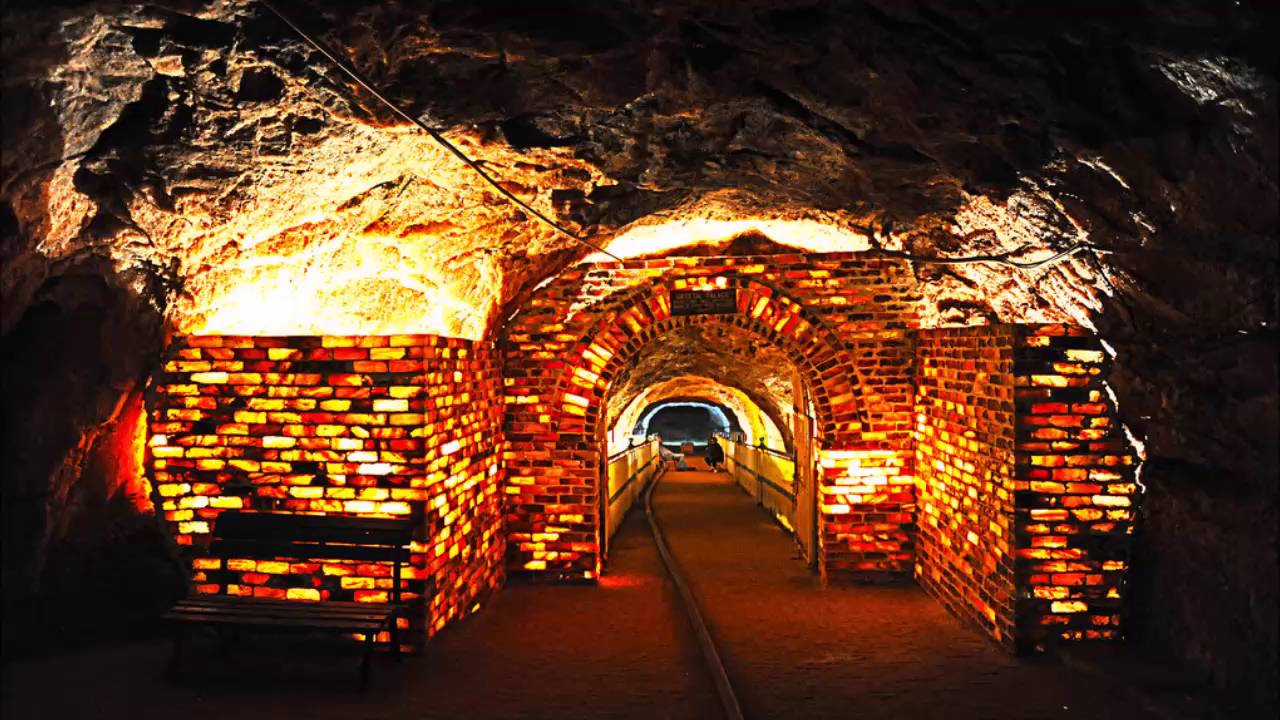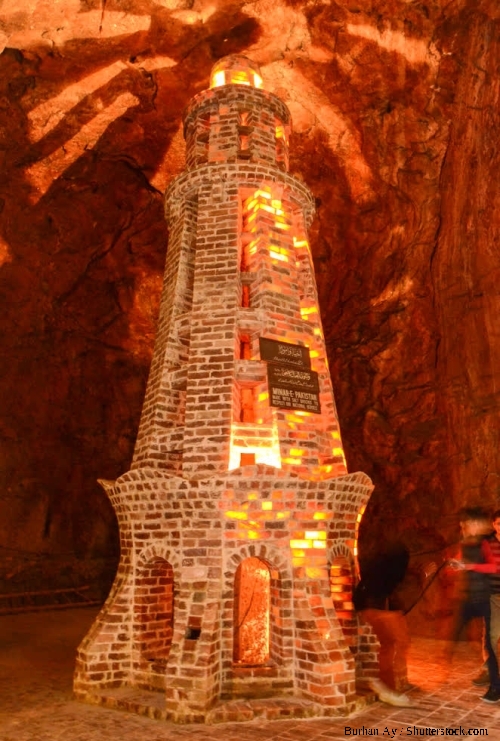 Khewra Salt Mine – Tourism
A marvelous and spectacular feat of nature, the Khewra Salt Mine, is located on the North side of Pind Dadan khan. Pind Dadan khan is Tehsil of district Jhelum. With an area of 110 sq. km, this gigantic mine has about 40km long tunnel. It is world's second largest mine. Only 50% of present salt is mined, remaining is kept unexplored for supporting as columns to the mine. This Himalayan salt color range is pink, red, off-white and transparent.
Although, the discovery of this mine dates back to 320 BC when Alexander the Great stayed here with his troops, however, the proper trading started during the ruling of Mughal Empire. After independence till today, this is being run by Pakistan Mineral Development Corporation (PMDC). PMDC is largest salt producer till date with production rate averaging more than 35,000 tons per annum.
Various wonderful but small sized architectural designs have been built inside mine including versions of Badshahi mosque, Minar-e-Pakistan, Great Wall of China, the mall road of Muree, Statute of Allam Iqbal and the Lahore's Shimla hills. These structures are constructed with the help of multiple colored salt tiles ranging from white to pink and pink to red. A warm and fascinating glow entices eyes when these structures are lighted with electricity. Salty water pools are also available inside it. Due to its therapeutic value, a clinical ward was established in 2007 specifically aiming at the treatment of asthma and respiratory tract diseases using salt therapy. Its magnificent beauty attracts around 250,000 visitors in a year.